On May 5, 2016, an esteemed group of physicians unveiled a detailed plan for single-payer health care in the U.S. To read the proposal, please visit pnhp.org/nhi. To read and view media coverage of the proposal, click here. To browse supplemental materials related to the proposal, click here.
---

On March 3, 2018, medical and health professional students from across the U.S. gathered in New Orleans for the 7th annual Students for a National Health Program (SNaHP) Summit. To access Summit materials, including slideshows and archival video, visit pnhp.org/nola.
---
PNHP advocates fundamental, single-payer reform of our health care financing system. To join PNHP as a physician, health professional, medical student, or activist, visit pnhp.org/join.
---

PNHP welcomes the introduction of Sen. Sanders' single-payer legislation as a landmark moment in the fight for single payer. To learn more about the Medicare For All Act of 2017, including PNHP's analysis of how the bill could be strengthened, visit pnhp.org/MedicareForAll.
---
Latest PNHP News
» Dr. McCanne's Quote of the day:
Tue, Mar 20, 2018
» Article of interest:
Mon, Mar 12, 2018
» Article of interest:
Wed, Mar 7, 2018
Feb 8, 2018
Dr. Paul Song on 'Rising Up With Sonali'
Jan 23, 2018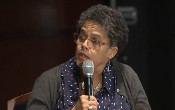 Dr. Claudia Fegan national town hall
Oct 16, 2017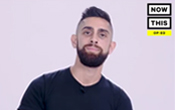 Dr. Farzon Nahvi on 'NowThis'
Tweets by @PNHP