On May 5, 2016, an esteemed group of physicians unveiled a detailed plan for single-payer health care in the United States. To read and/or endorse the proposal, please visit www.pnhp.org/nhi. To read and view media coverage of the proposal, click here. To browse supplemental materials related to the proposal, click here.
---

As our health care crisis deepens, Americans are demanding real solutions that expand coverage and reduce cost-sharing. Many conservatives recognize the need for fundamental reform and have voiced support for improved Medicare for all. For more information on the conservative case for single payer, click here.
---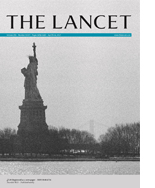 Leading British medical journal The Lancet has published a special issue devoted to health inequity in the U.S. The April 8, 2017 issue includes a series of papers curated by PNHP co-founders Drs. David Himmelstein and Steffie Woolhandler, along with Dr. Samuel Dickman. To access the full series, visit thelancet.com/us-health. To view supplementary materials, including media coverage and an extensive infographic, click here.
---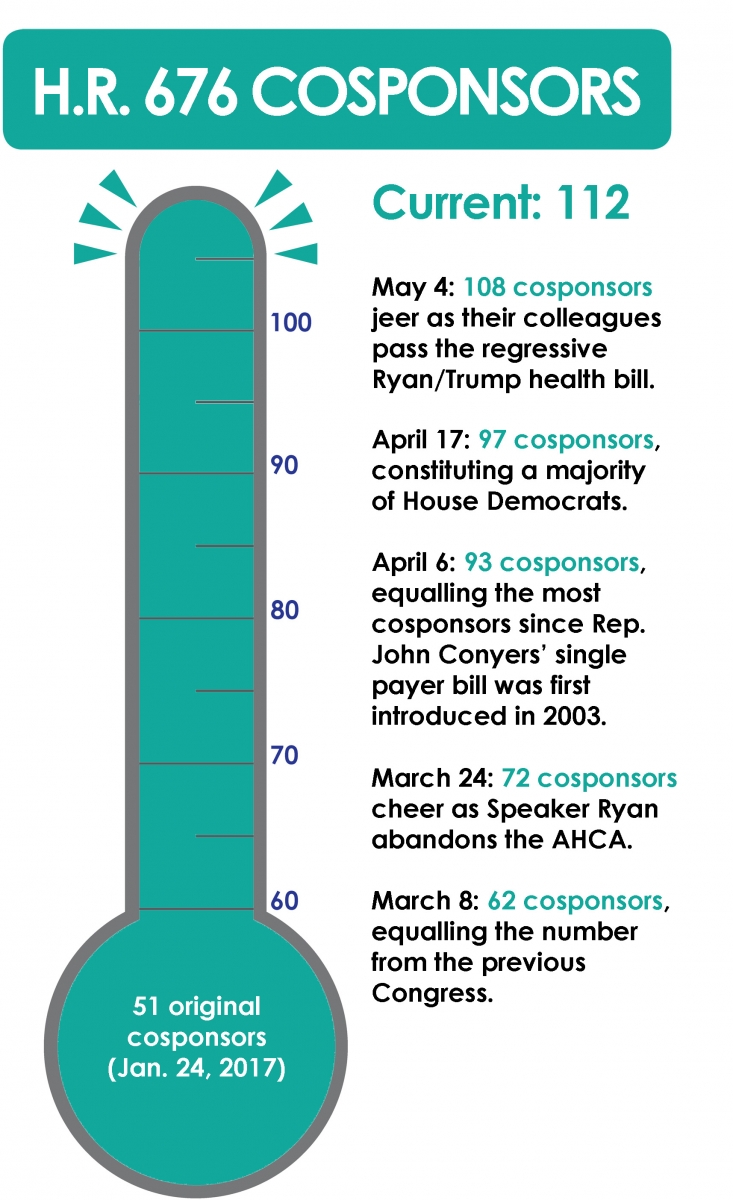 Now that the health care debate has taken center stage, Americans are standing up to demand a real solution to our ongoing crisis. The Expanded & Improved Medicare for All Act, H.R. 676, is that solution. The bill, which was introduced by Rep. John Conyers in January, continues to gain cosponsors, and is currently at 112 - an all-time record. Please call the U.S. Capitol switchboard at (202) 224-3121 and ask your rep. to cosponsor H.R. 676 today! Or view this frequently updated guide to current and likely cosponsors to inform your activism.
Latest PNHP News
» Dr. McCanne's Quote of the day:
Sat, Jun 24, 2017
» Article of interest:
Fri, Jun 23, 2017
» Article of interest:
Fri, Jun 23, 2017
Jun 23, 2017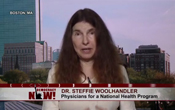 Dr. Steffie Woolhandler on 'Democracy Now!'
May 5, 2017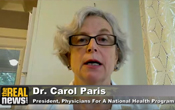 Dr. Carol Paris on 'The Real News'
Mar 27, 2017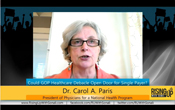 Dr. Carol Paris on 'Rising Up With Sonali'
Tweets by @PNHP